Professional Bradenton Blinds and Shutters Company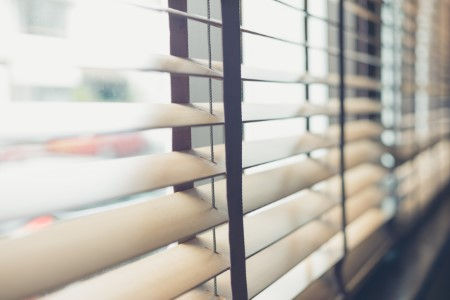 Since 2000, World of Blinds and Shutters has been dedicated to providing the Bradenton community with high quality window treatments. Our design professionals carry a wide range of shutters, blinds, and shades that will look great in any room of your home. During our services, we work our hardest to provide for all of our customers' needs. We offer free on-site consultations in which our experts can help you choose the window treatment options that will best work with your interior design scheme.
Window treatments are a great, cost-effective way to beautify your Bradenton home from every vantage point. With the help of our design experts, we can help you choose the shutters and blinds that work best for your family and your home. At World of Blinds and Shutters, we have an endless variety of style options for you to choose from. We can provide you with countless samples so that you can make the choice that you will truly love.
Call World of Blinds and Shutters today if you are looking for a shutter and blind company in Bradenton. Our courteous and polite staff is here to help you in any way that we can. Our window treatment installation team can conduct free measurement services for you. We would be happy to schedule your appointment today.
Beautiful Bradenton Shutters
At World of Blinds and Shutters, our design experts can help you improve the beauty of your home with high quality shutters. We carry a wide range of both interior and exterior shutters, so these window treatments can improve the look of your home from both inside and out. Exterior shutters are great in that they can improve the aesthetics of your property while also providing an extra layer of insulation and protection. Interior shutters are a fantastic way to have a uniquely distinctive look inside your home.
Wood Blinds in Bradenton
If you are looking for a way to truly enhance the look of your property's exterior, you should consider installing wood blinds in your Bradenton home. Wood blinds are so amazingly beautiful that they can serve as an entire interior design project by themselves. With our help, you can choose wood blinds that will completely transform the look of your living spaces. At World of Blinds and Shutters, our experts are here to help you make the most of your project. We will handle every aspect of the job, from choosing the right window treatments to installation.
Reviews and Testimonials for World of Blinds and Shutters in Bradenton
Steve and Laurie are 5 Star through and through. I purchased plantation shutters for four different rooms and love everything about them. The quality is superb and the price was competitive. You couldn't ask for better attention to detail, timeliness and overall customer service.
My wife and I could not have been happier with our decision to work with World of Blinds & Shutters for our home needs! Starting from our initial consultation with Steve & Laurie to the expert level of installation we received. Steve's willingness to ensure that we are 100% satisfied with his job was refreshing in today's business climate. Their price came in below other competitors without having to sacrifice quality or customer service. I would highly recommend that you get a quote from World of Blinds & Shutters before making your final decision, i'm glad we did! Thanks again!
Give Us a Call Today for Custom Window Treatments in Bradenton & the Surrounding Areas