Parrish Shutter and Blind Company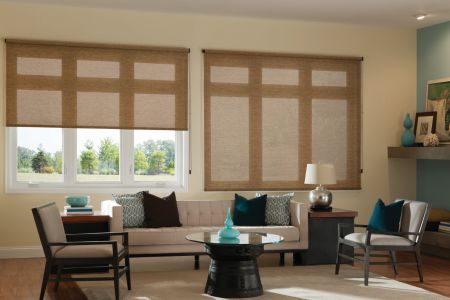 For the last fifteen years, World of Blinds and Shutters and our Parrish window treatment experts have been providing high quality services to the local community. Our professionals are dedicated to helping families and commercial property owners choose the best window treatments for their properties. We carry a wide range of shutters, blinds, and shades that can improve the look of your home or business.
Window treatments, especially shutters and blinds, are a great option that you can use to transform the look of your property. These relatively small and inexpensive additions completely change to overall feel of your home or business. With the help of our window treatment experts, you are guaranteed to make the best possible choice for your Parrish property.
Call World of Blinds and Shutters today if you are looking for an experienced shutter and blind company in Parrish. Our experts are here to assist you in any way that we can and would be happy to answer any questions that you may have. We would be excited to conduct free measuring services for you and to provide you with an estimate today. Our team can schedule your appointment at your earliest convenience.
Interior and Exterior Shutters in Parrish
When you decide to install window treatments on your Parrish home, there is a wide variety of options to choose from. Shutters are some of the most popular window treatments to install because they can be used both inside and outside of your home. At World of Blinds and Shutters, our Parrish design experts can provide you with a wide range of shutter samples. With our exceptional advice, you are guaranteed to make the choice in window treatments that you will enjoy for the long term.
Wood Blinds and Faux Wood Blinds in Parrish
Another very popular window treatment option is blinds. At World of Blinds and Shutters, we carry both wood and faux wood blinds. Wood blinds have a natural beauty that cannot be matched by other window treatments. These great interior design features can complement the layout of your living spaces. Because they are so distinctive, wood blinds can completely transform the look of your Parrish home.
At World of Blinds and Shutters, our Parrish window treatment professionals can help you choose the best blinds for your home. Throughout the entire process, we will constantly stay attuned to your needs in order to provide the most customized services possible. In the end, you and your family will be completely satisfied with your new wood blinds.
Reviews and Testimonials for World of Blinds and Shutters in Parrish
Give Us a Call Today for Custom Window Treatments in Bradenton & the Surrounding Areas