3 Top Window Treatment Trends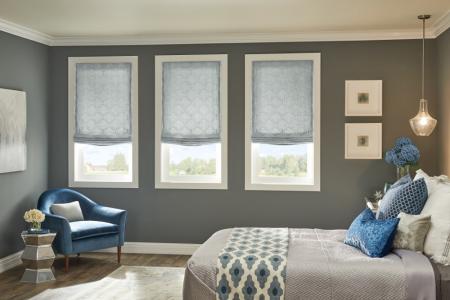 As a homeowner, one of the tasks you'll have to take care of is picking out the perfect window treatments. However, the challenge can be choosing between the various types that are available.
It's also about deciding what visual aesthetics you'd like. Some homeowners appreciate a formal, uniform look in each room while others want creative window dressings for every room in the home.
The first step is to figure out what type of look you'd like. From there, the professionals you work with should be able to help you make important decisions.
What You Need to Know
Here's a brief overview of what to expect so you can begin to formulate an idea of what type of window treatments you'd like:
For a softer feel, drapes and curtains make a great choice. Now you do have options for darker and heavier materials but in general, the billowing fabrics help take the edge off an otherwise hard design aesthetic. If your interior design has lots of straight lines, corners, and edges, curtains and drapes can counterbalance that.
If you're interested in window treatments that offer superior energy efficiency, look no further than honeycomb shades. While shutters can also be a good choice for energy efficiency, especially on the exterior of the window, cellular shades effectiveness is unsurpassed. By design, they create air pockets that act as window insulation.
Wood blinds are a classic look and an option that helps increase the property value of your home. Each slat is one-of-a-kind because natural wood grain is unique. However, if real wood is out of your price range, you can get almost the same look by using faux wood blinds. It may not add as much value but is still a great choice for the average home.
For the best in Bradenton window treatments, give the World of Blinds and Shutters team a call. We look forward to working with you and ensuring that you get the results you hoped for.
Give Us a Call Today for Custom Window Treatments in Bradenton & the Surrounding Areas